Summer Institute
Summer Institute 2023 - June 4-8, 2023
Wichita State University, Wichita, KS
Details coming soon..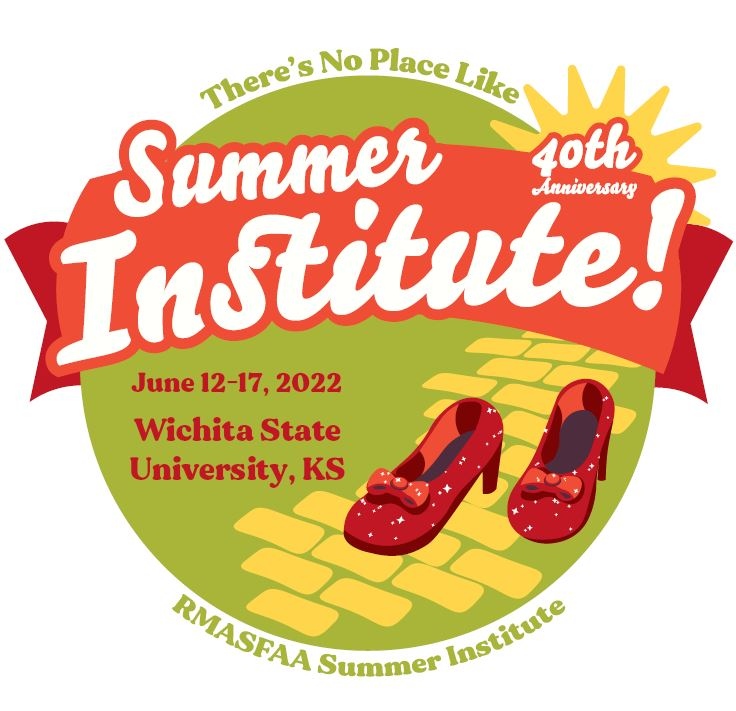 Campus Map | SI Campus Parking | Rhatigan Student Center Map | Things to Know | Things to do in Wichita
2022 SI Staff & Faculty Bios | General Schedule




What:

RMASFAA's Summer Institute is a nationally recognized week of training for financial aid administrators. Registrants are divided into classes and each class is led by two instructors. The curriculum follows the NASFAA U modules for the various Title IV aid topics; however, other non-Title IV topics are also covered. Fun, engaging activities, and networking outside the classroom are also part of this valuable experience!



When:

June 12-17, 2022 (Class begins in the late afternoon on Sunday and the week concludes with a banquet on Thursday evening.)



Where:

Wichita State University, Wichita, KS - Campus Map


Getting there:

Google maps, Airport



Who

:

There are tracks for multiple levels of expertise from Neopyhte to Directors (or aspiring Directors). Many members attend Summer Institute more than once to continue to expand on their level of knowledge and understanding.



Why:

Those who have attended Summer Institute often reflect on the experience as pivotal in their careers in financial aid. Participants not only dive in-depth into numerous topics in financial aid but also make lasting friends and colleagues. Participants are given the opportunity to earn at least one NASFAA U credential for a discounted rate as part of their attendance at SI.



Cost:

*

On Campus

Commuter
RMASFAA Member:

$700

$600




After May 2nd

$800 $700





Non-Member:

$800

$700




After May 2nd

$900 $800



On Campus includes housing from Sunday night (6/12) through Thursday night (6/16).

*additional night availability at additional charge




All packages include meals Sunday evening dinner through breakfast on Friday with the exception of Wednesday evening meal (evening on your own).





General Schedule



Register now!

* For those who will be residing in WSU on-campus residence halls, Covid entry screening documentation is required. Documentation provided can be one of the following:
Proof of Covid vaccination verification (initial series and booster)
OR
Proof of recent positive Covid test within the last 90 days
OR
Proof of a negative PCR test taken no more than 72 hours prior to arriving to campus. Covid testing can be completed for free on-campus when requested.

Medical or Religious exemptions can be made available upon request.

RMASFAA will be asking for your cooperation and submission of appropriate documentation to Summer Institute staff prior to the start of the event. Please watch your email for additional updates and any changes as we move forward.
Wichita State University will continue to monitor and update safety precautions for Covid regularly and coordinate with state, county and local public health agencies.
The university continues to strongly recommend that all individuals engage in COVID-healthy behaviors including, but not limited to, being vaccinated if able, wearing a mask where social distancing is not possible, testing, and staying home if you feel ill.